www.thisfabtrek.com > life-before > mauritius-2004
Sunset in Mauritius
A pack of some 100 dolphines
Agnieszka
More sunsets on Mauritius.
and more from Agnieszka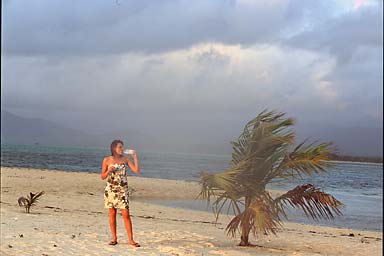 When I took the lens from the air conditioned room out into the hot and humid air the front immediately gathered some steam. In general this time the sun was not quite so kind.
> see the page of Sato's wedding which happened to take place during our stay in Mauritius.
www.thisfabtrek.com > life-before > mauritius-2004