www.thisfabtrek.com > journey > africa > morocco > 20050522-marrakech
Back in Marrakech, waiting for H.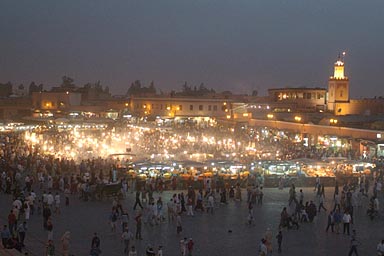 My evenings on Jemaa El Fna.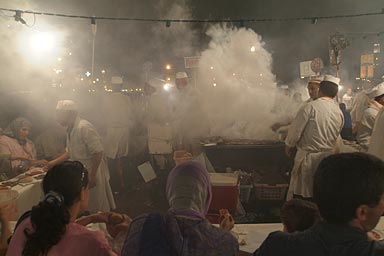 Smokey affair.

H. flies in Monday the 9th.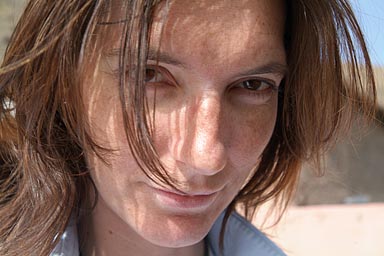 The girl that is about to change my life.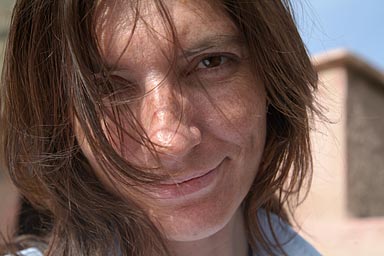 Still happy.

Meeting Flo and Anna again.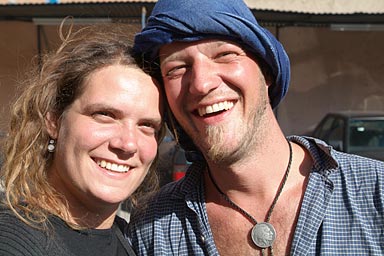 The good good people.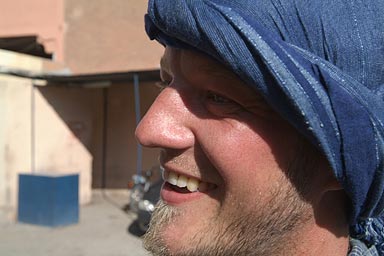 Sunlight in their eyes.
Great evenings we all have in Marrakech. Everything seems to be going just fine.

H. and I take to the mountains.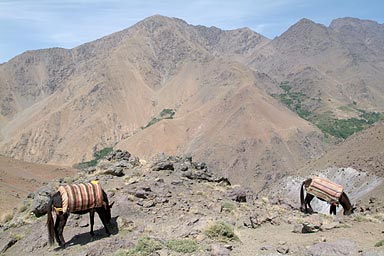 I like it here. Great views.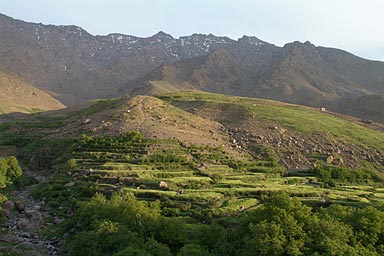 Inspiring surroundings and people.
We are back to Imlil in the High Atlas, A two day trek to some amazing country and some great views onto the Tizi-n-Eddi (left) and Tizi-n-Likemt (right).

She still leaves me and this time for good.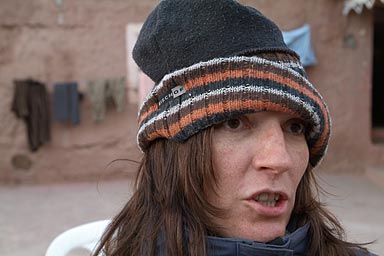 She's not happy.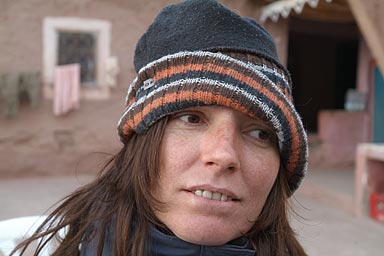 Africa's not for her.

Such is life.
No bad feelings. We part in peace. On my own again, willing to take the challenge I leave Marrakech on Sunday the 22nd of May, 10 month into the trip.
I like my new found liberty, to do anything any time I want and I know I should use it wisely.
www.thisfabtrek.com > journey > africa > morocco > 20050522-marrakech