www.thisfabtrek.com > journey > europe > spain-portugal > 20050309-algeciras
Madrid, 5 years since I have been here
Map: Journey Tours to Algeciras.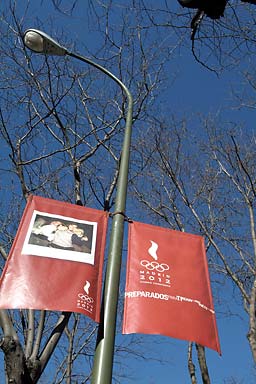 The olympic bid.
I enter Spain on the evening of the 6th of March, drive until about 10, reach Vitoria in the Basque Country.
Quite a mountainouse region which means the snow and cold is back. Happy to have reached Spain I enjoy some tortillia and cerveza before climbing into the back of my van for a good night sleep with the harsh winterly conditions outside not bothering me much.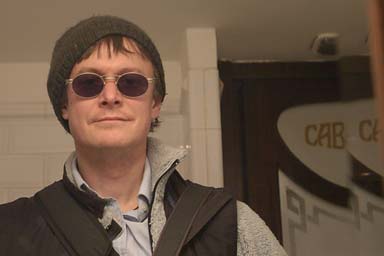 I reach Madrid the next day before lunch time, find a garage, that I can trust my Land Rover with.
In the evening I meet Daniel and his family. Daniel and I used to work together in London, side by side for more than a year. Together with another friend, Richard, we formed a team. It has been 5 years that Richard and I flew down to Madrid to meet Daniel. It has been over 3 years that the 3 of us met in New York. Time passes quickly. But our friendship survived.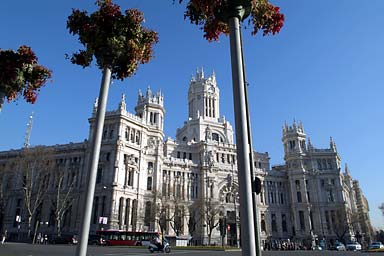 Palacio de Comunicaciones, Madrid's most beautiful building.
I stay the following day in Madrid. It is a wonderful city (another one) I manage to fall in love with. Madrid is the 3rd city (London and Paris being the other two) to compete for hosting the 2012 summer olympics.
With 4 Million inhabitants it is still manageable. Most of the construction and fine-tuning was being done in the past. And after more then 10 years of robust growth and catching up its population seems still relaxed..And above all Spanish food is marvellouse (tapas, Rioja, seafood, foie-gras, you choose...). Shame on me for not staying any longer.
But I am late for Morocco. I was sheduled to meet Michael a friend from Austria and his BMW enduro about a week ago.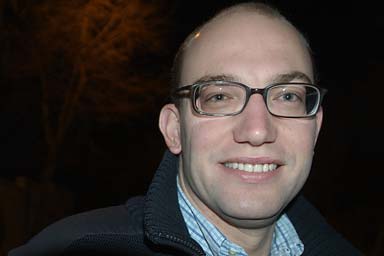 Daniel.
So I say goodbye to Daniel in the early morning hour of the 9th of March. Listening to the Moondog I make my way south to Granada, then Malaga, and straight to Algeciras.
The ferry to Ceuta (the Spanish enclave on the coast of Morocco) leaves about 15 minutes after me buying the ticket. I have left the continent.
www.thisfabtrek.com > journey > europe > spain-portugal > 20050309-algeciras