www.thisfabtrek.com > journey > europe > austria > 20040721-vienna
Today maybe, Tomorrow morning for sure....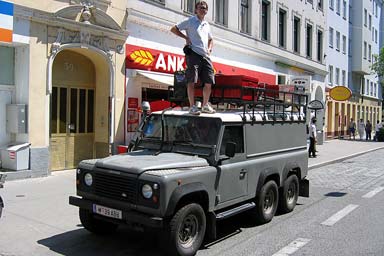 Loading up me, me on top.
One more time in the garage.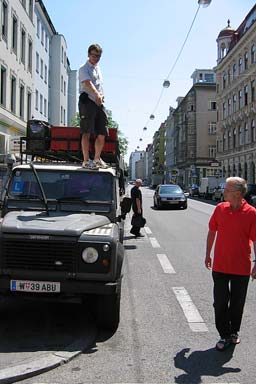 My father looks, still in disbelieve..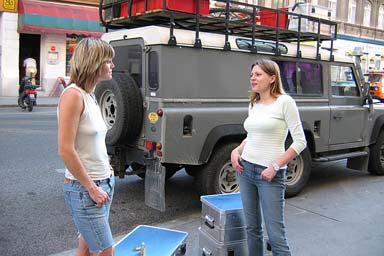 Agnieszka and sister Mirijam.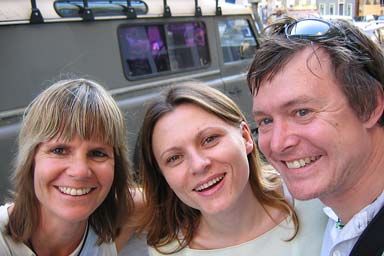 We all manage to smile. We all have different reasons not to.
In the final days before leaving the Land Rover needs another servicing in the garage to fix a problem with the clutch. Most stuff had been sorted in the past few weeks. It looks like I was ready to go for quite some time. But small issues keep me postponing the departure date.
Finally Wednesday morning I start loading the truck with a little help from a great many friends including Michael, Miri, Agnieszka. My father decids to just watch and go round the vehicle to see if everything is just fine. Even Marco my god son, is here, lends a hand. Probably he asks himself: "Oh dear uncle, what are you up to?" Only late at night we finish loading. But everything has its place and fits the way it was supposed to fit.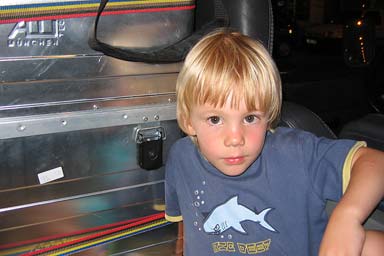 Marco: What are you doing?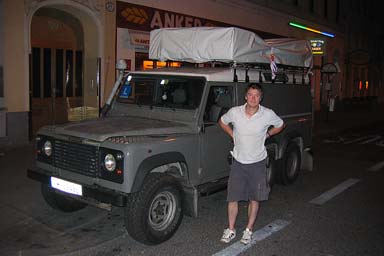 Late night, finished loading.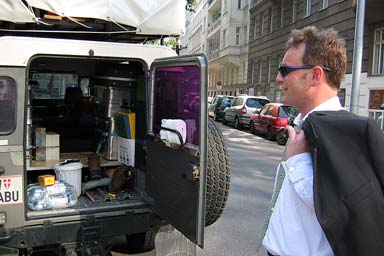 Nick is saying good-bye here.
Thursday around lunch time I leave Vienna for Bad Hofgastein.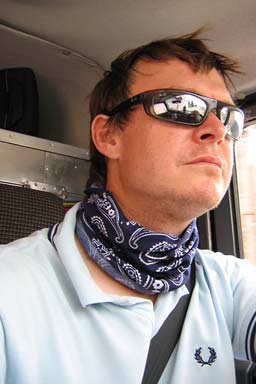 I have left. I am finally on the road.
www.thisfabtrek.com > journey > europe > austria > 20040721-vienna