www.thisfabtrek.com > journey > central-america-caribbean > nicaragua
In God They Trust in the Land of Lakes and Volcanoes.
Colors of Nicaraguan Highlights.
Pictures link to stories!

Cathedral of Mary's Assumption.
Volcan Momotombo.

Augusto Cesar Sandino.

Santiago crater, gases.

Cathedral Granada, Nicaragua.
Nicaragua Jan 2012.
Beers in Nicaragua.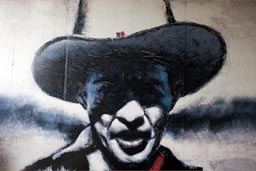 Sandino and Nicaragua.
www.thisfabtrek.com > journey > central-america-caribbean > nicaragua